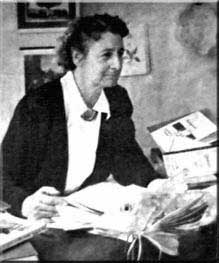 Marjorie Courtenay-Latimer, whose astute eye and persistence uncovered the "zoological find of the century."
---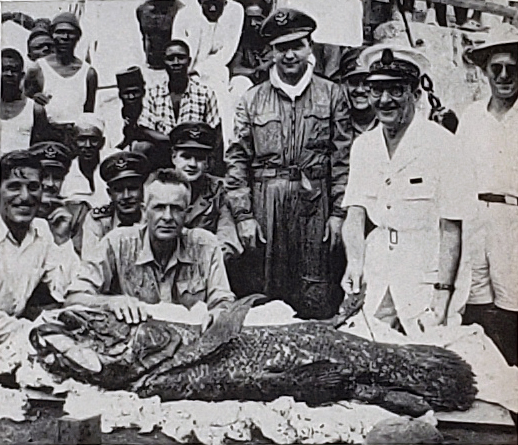 From left: Eric Hunt, JLB Smith, the DC3's pilot, a local French governor, and several Comorians surround the "second" coelacanth that established the Comoros as the first home of the famous "living fossil" in 1953.
---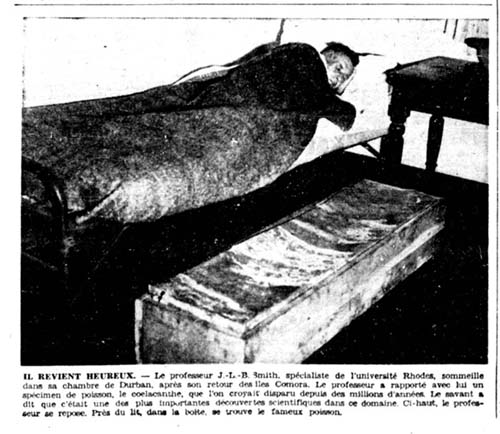 At a stopover on the way back to South Africa, a nervous JLB Smith sleeps next to the "second" coelacanth in its travel box!
---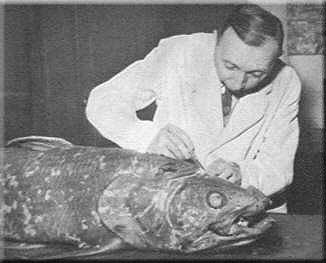 France took charge of coelacanth research from the mid 1950's until Comoran independence in 1975. Professor James Millot examines a specimen, circa 1957.