Tanga and surrounds, a "new" home of the Coelacanth.
Tanzania, formerly Tanganyika, was a German colony prior to World War I. After that war, it was under British administration until independence in the 1961. Tanga was for a time the sisal capital of the German colony. Pangani, a cople of hours drive down the coast and across a narrow channel from Zanzibar, was an ancient Arab ivory and slave trading port. In the 19th century, several of the faomous British expeditions in search of the source of the Nile, arrived at Zanzibar, then crossed to and mobilized at Pangani, before heading inland. (Scenes of this are recreated in the excellent film "Mountains of the Moon.") Until recentely, did anyone realize a strange fish we now know as the coelacanth resided in these waters? Unlike in the Comoros, the author found little local awareness of the fish. (All photos Jerome Hamlin Copyright 2008)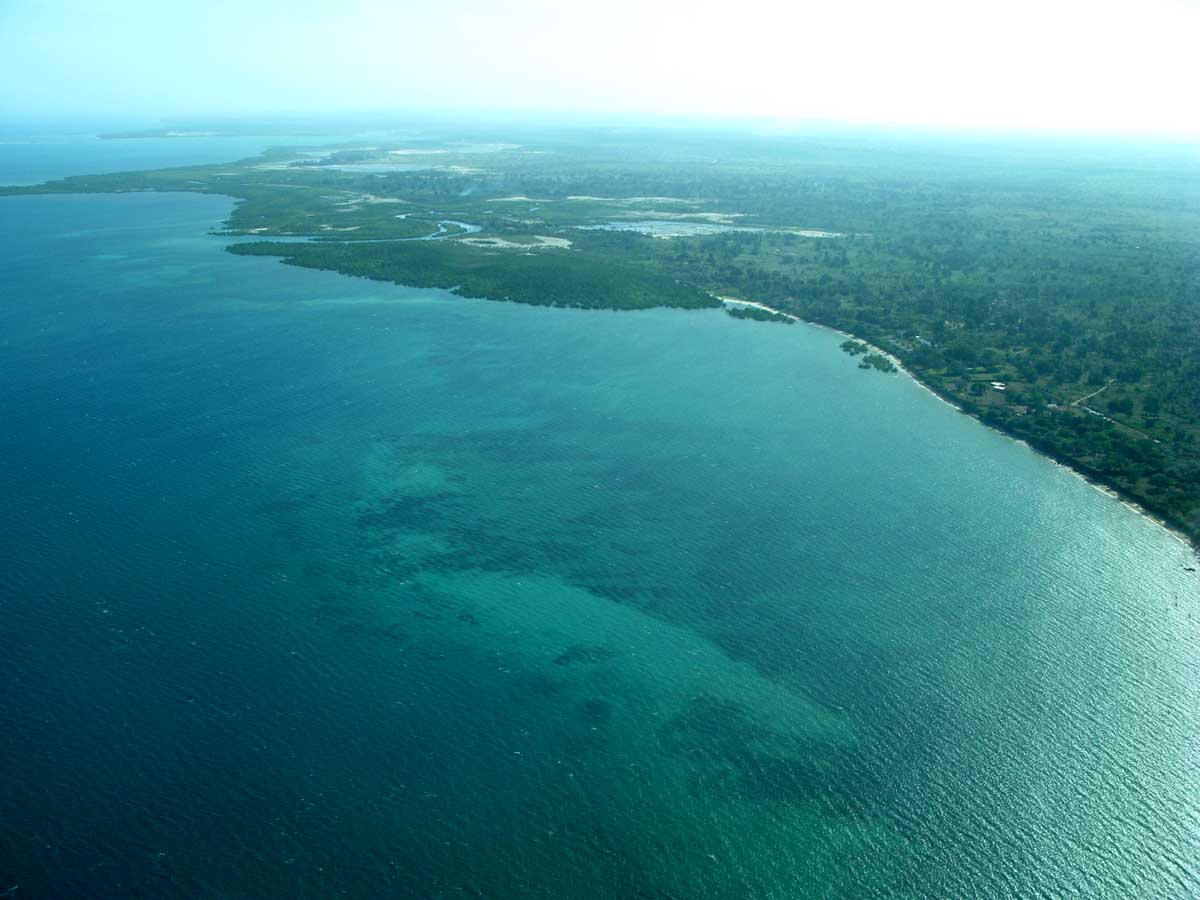 The East African Coast, Tanga vicinity. The new "Coalacanth Coast"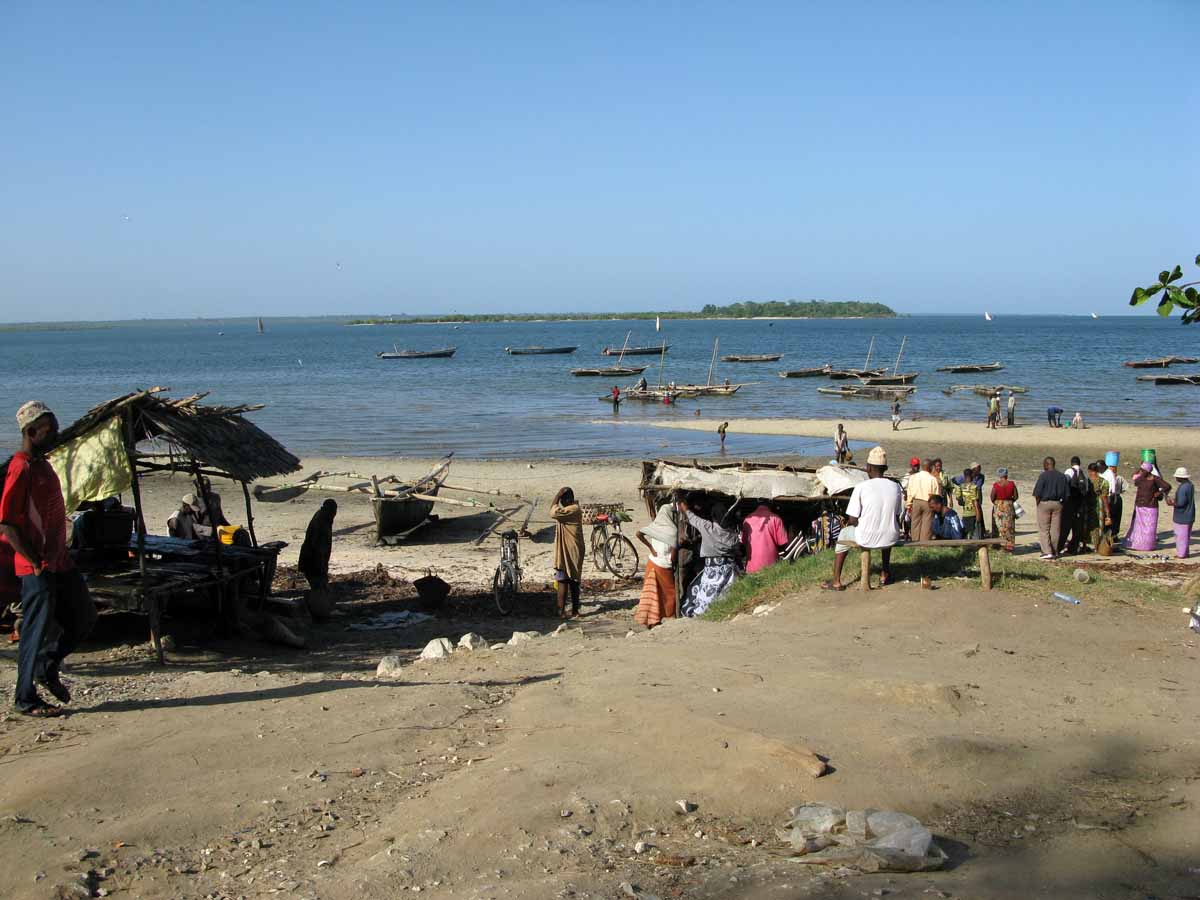 "Deep Sea," the fisherman's beach in Tanga harbor. Many of the small boats leave the
harbor for the coastal fishing grounds.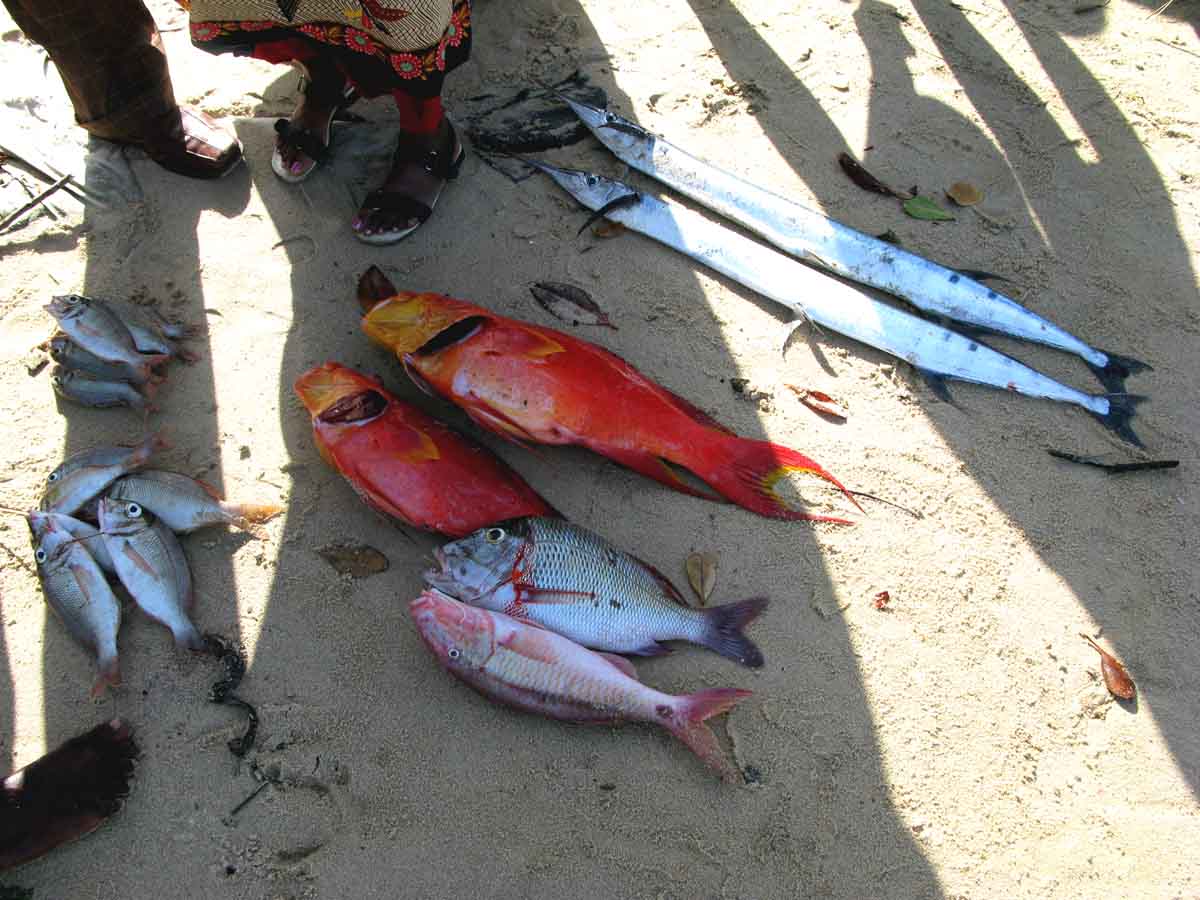 A fish catch at "Deep Sea."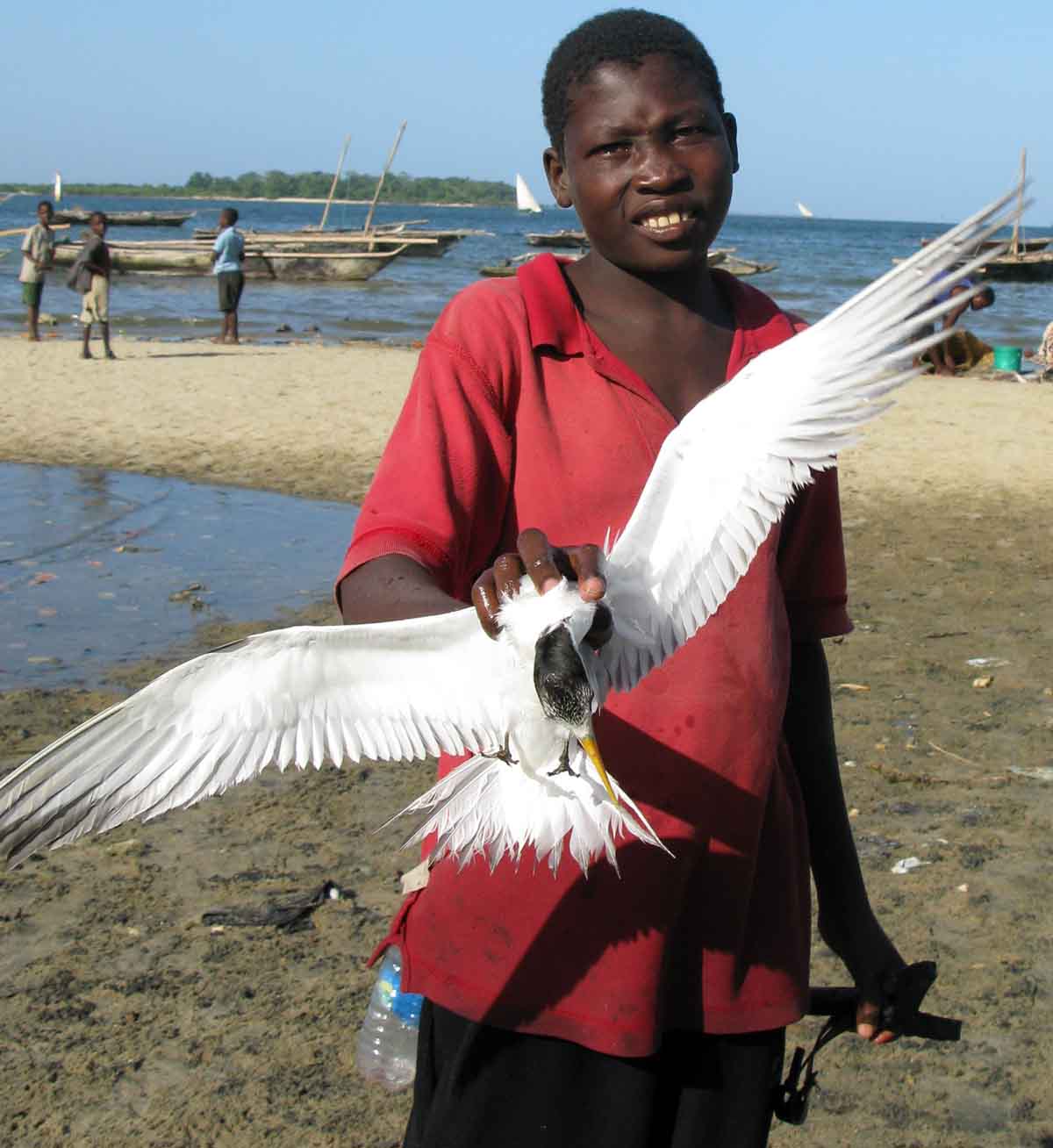 Boy with seagull and slingshot at "Deep Sea," Tanga.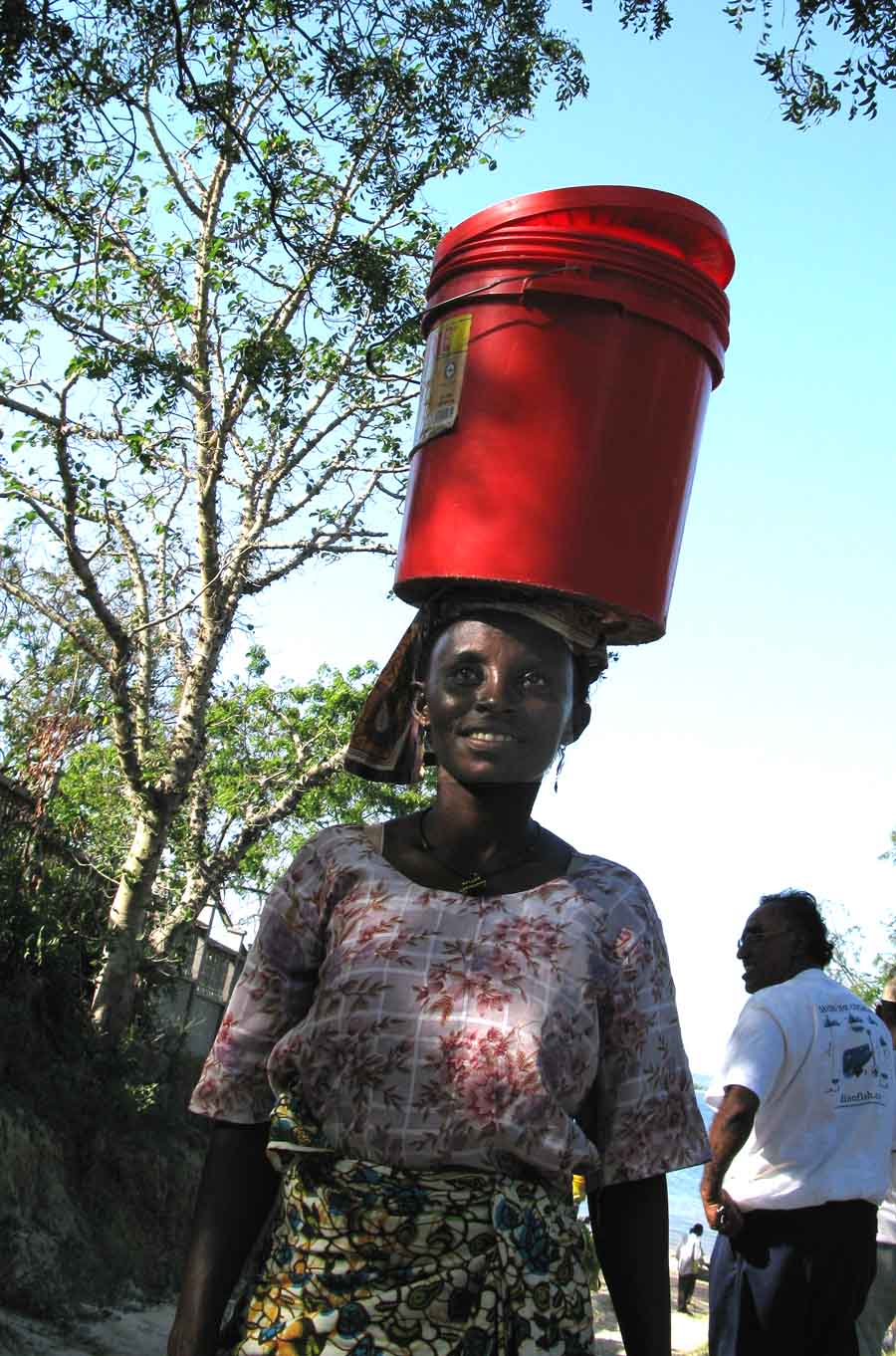 Woman carrying a bucket at "Deep Sea," Tanga.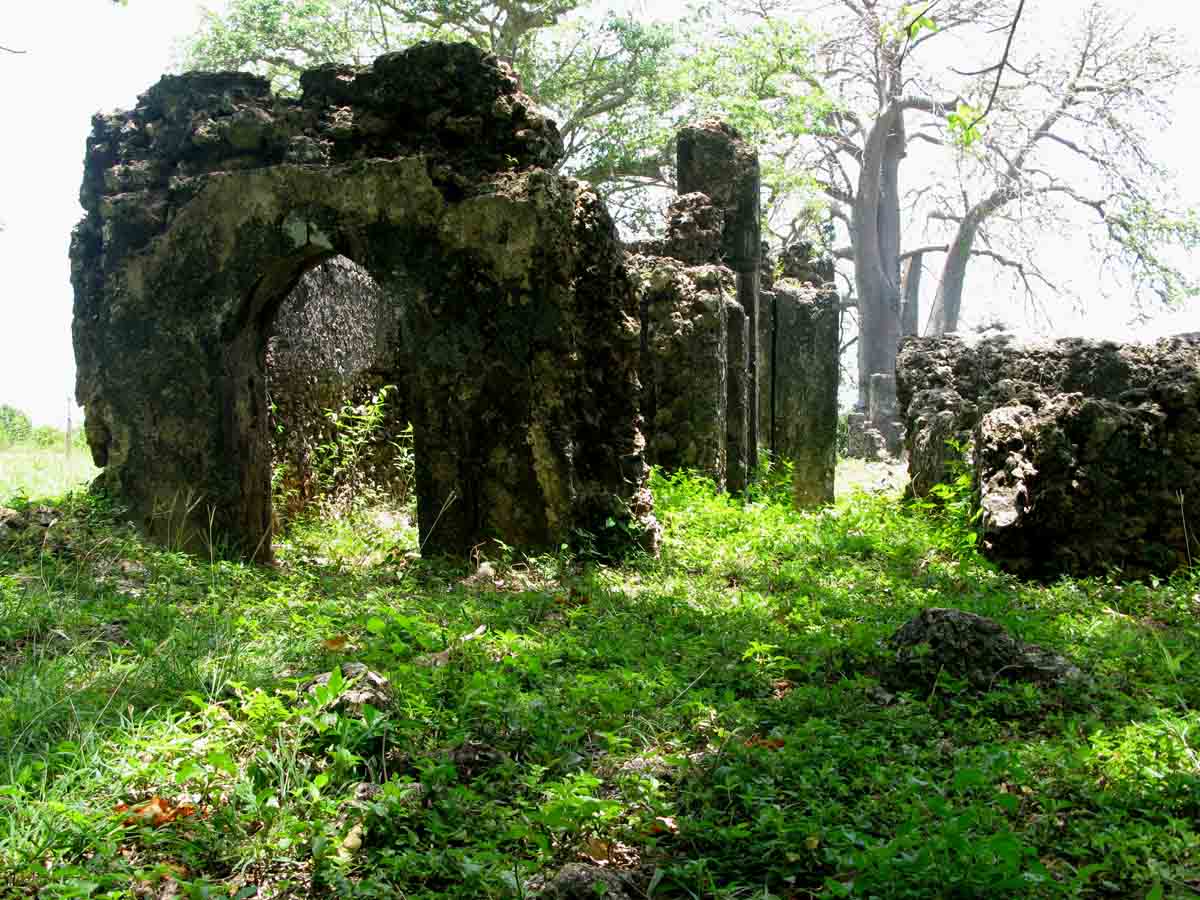 Ruins of a 15th century Mosque at Tongoni, South of Tanga.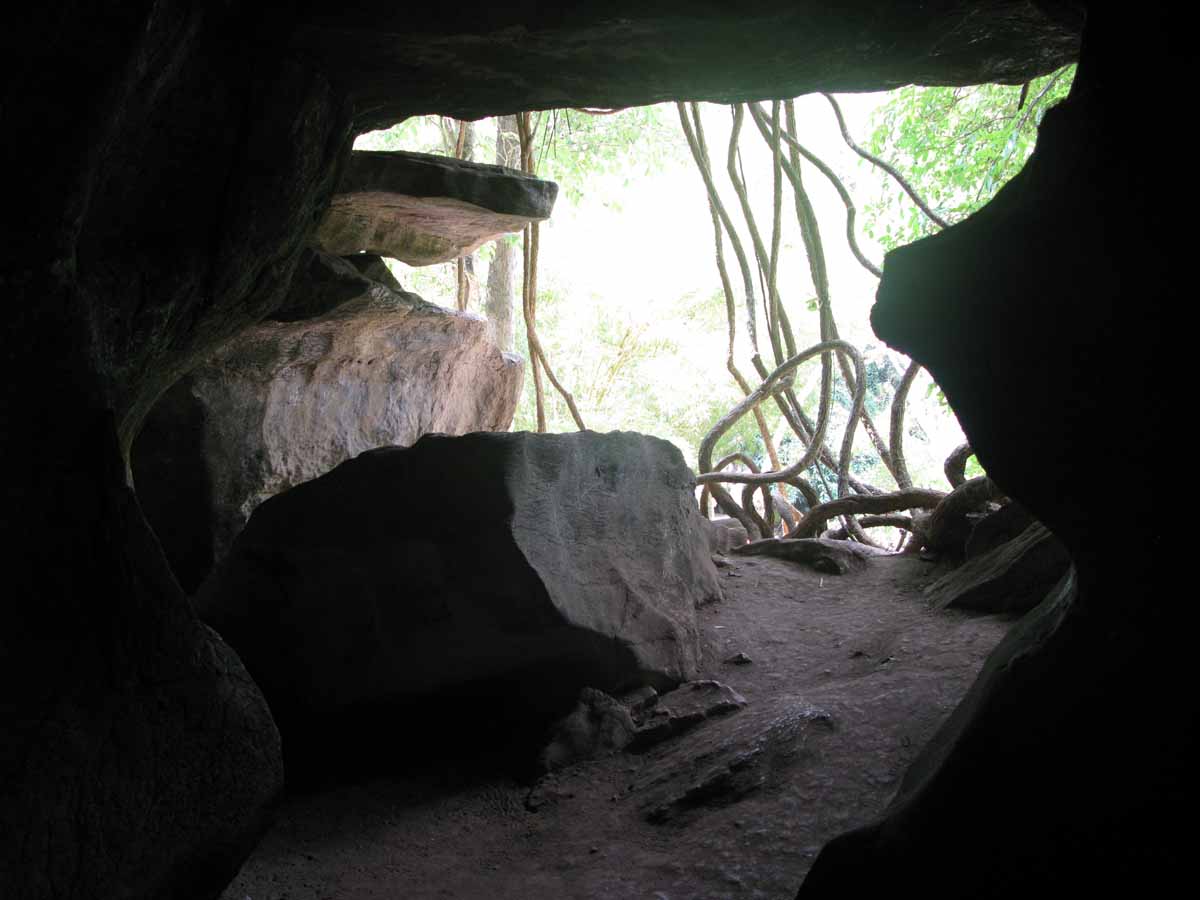 An opening of the Amboni Caves North of Tanga. Mau Mau insurgents were said to
have hid out in the caves in the 1950's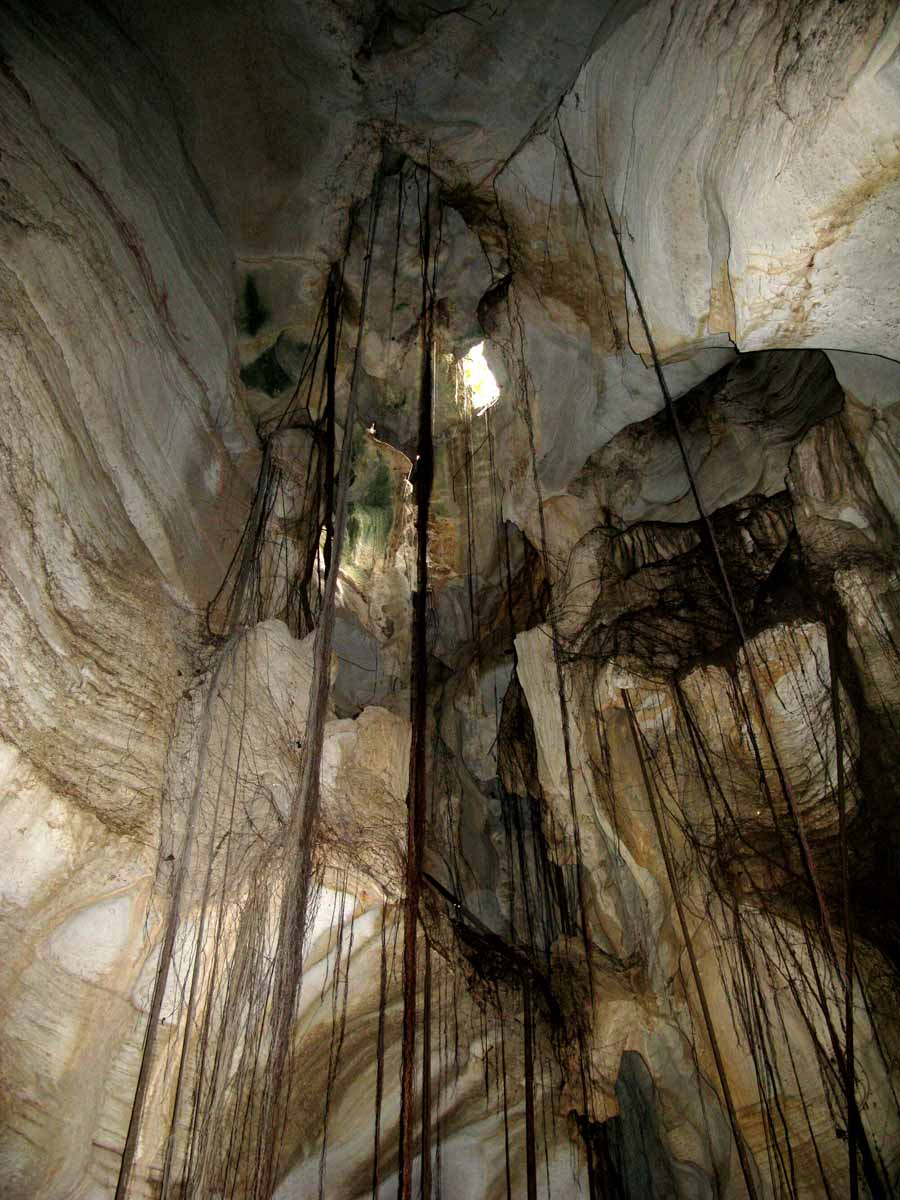 Surface roots dangle into a cavern at the Amboni Caves.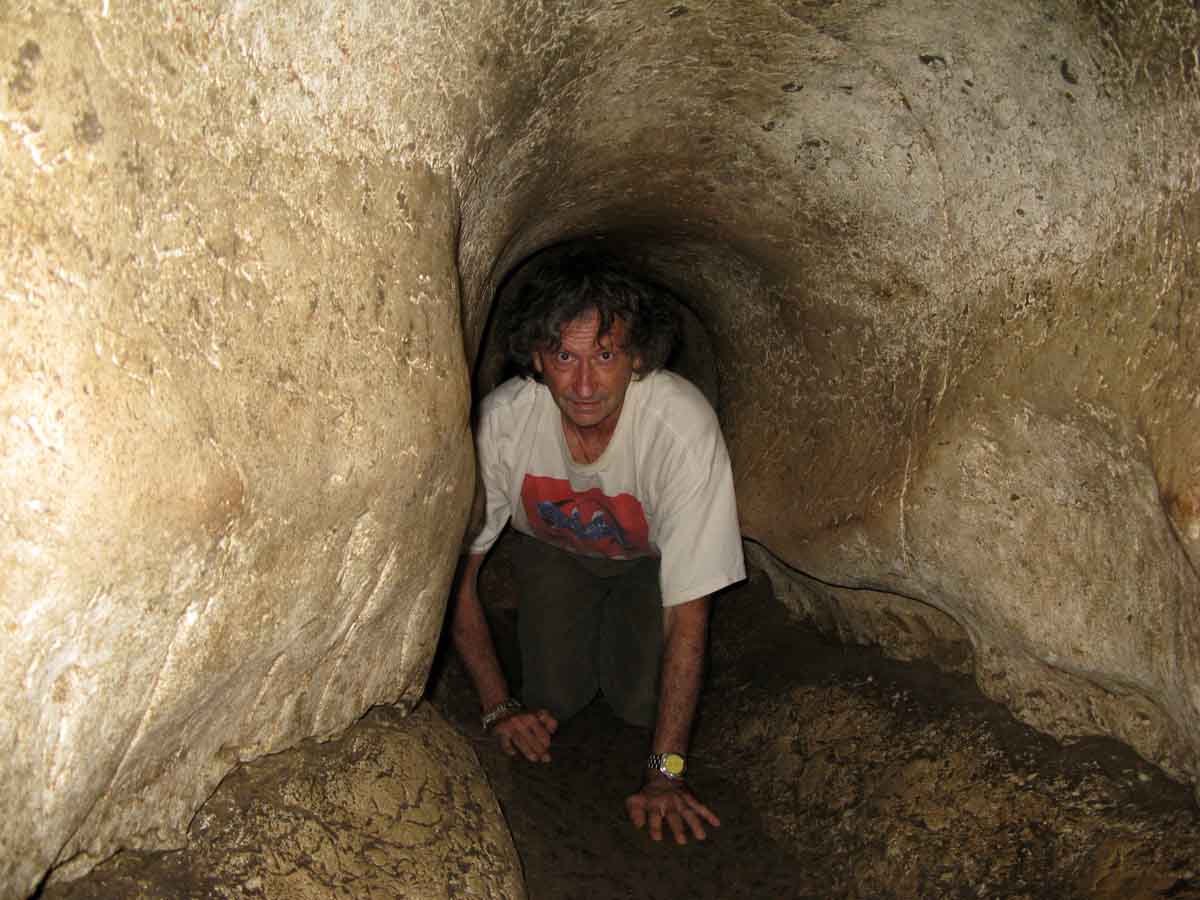 The author squeezes through a passage in the Amboni Caves, East Africa's most
extensive system of limestone caverns.
(photo by cave guide.)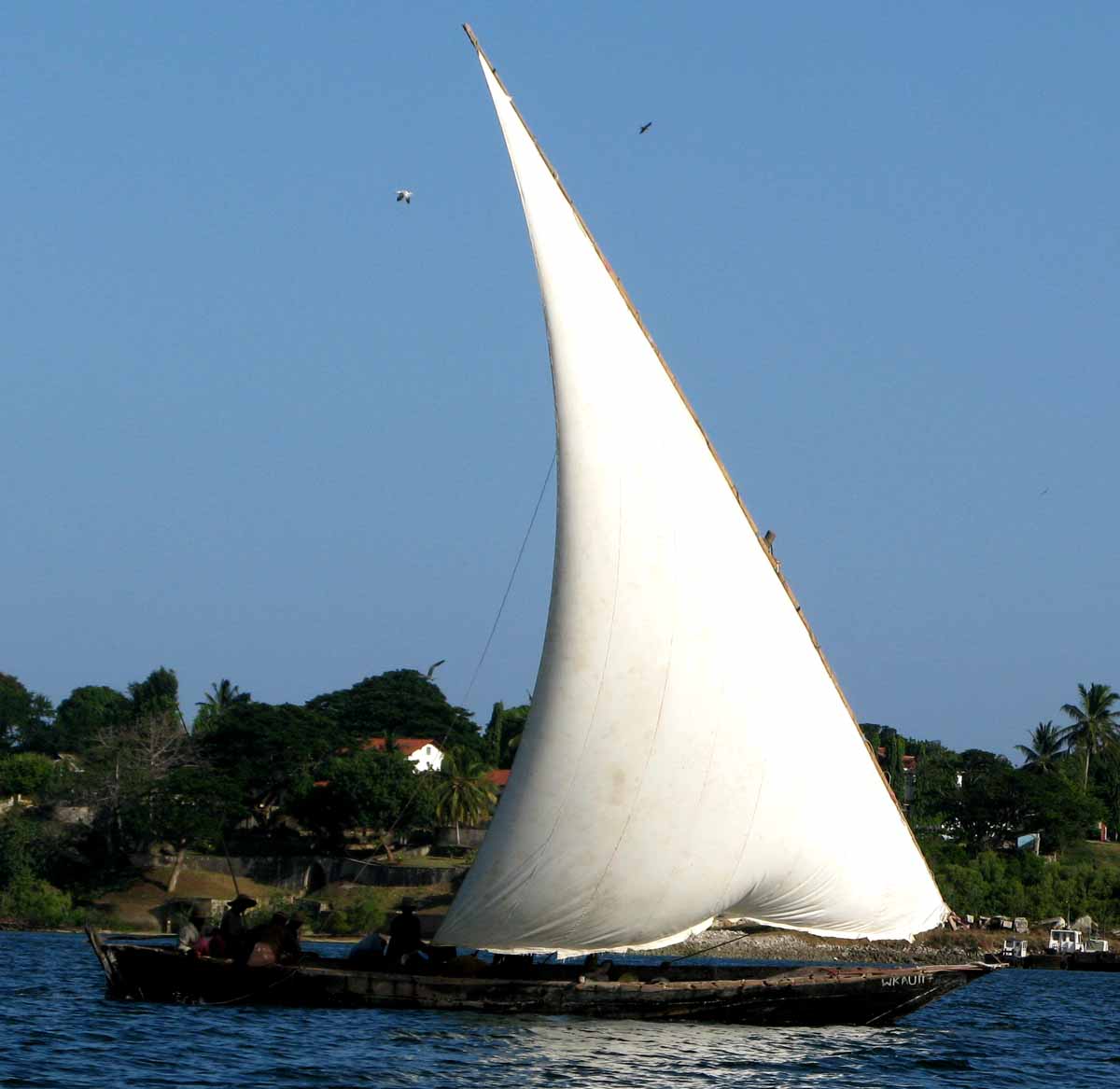 Single masted sailing dowh, an ancient form of transport along the East African coast.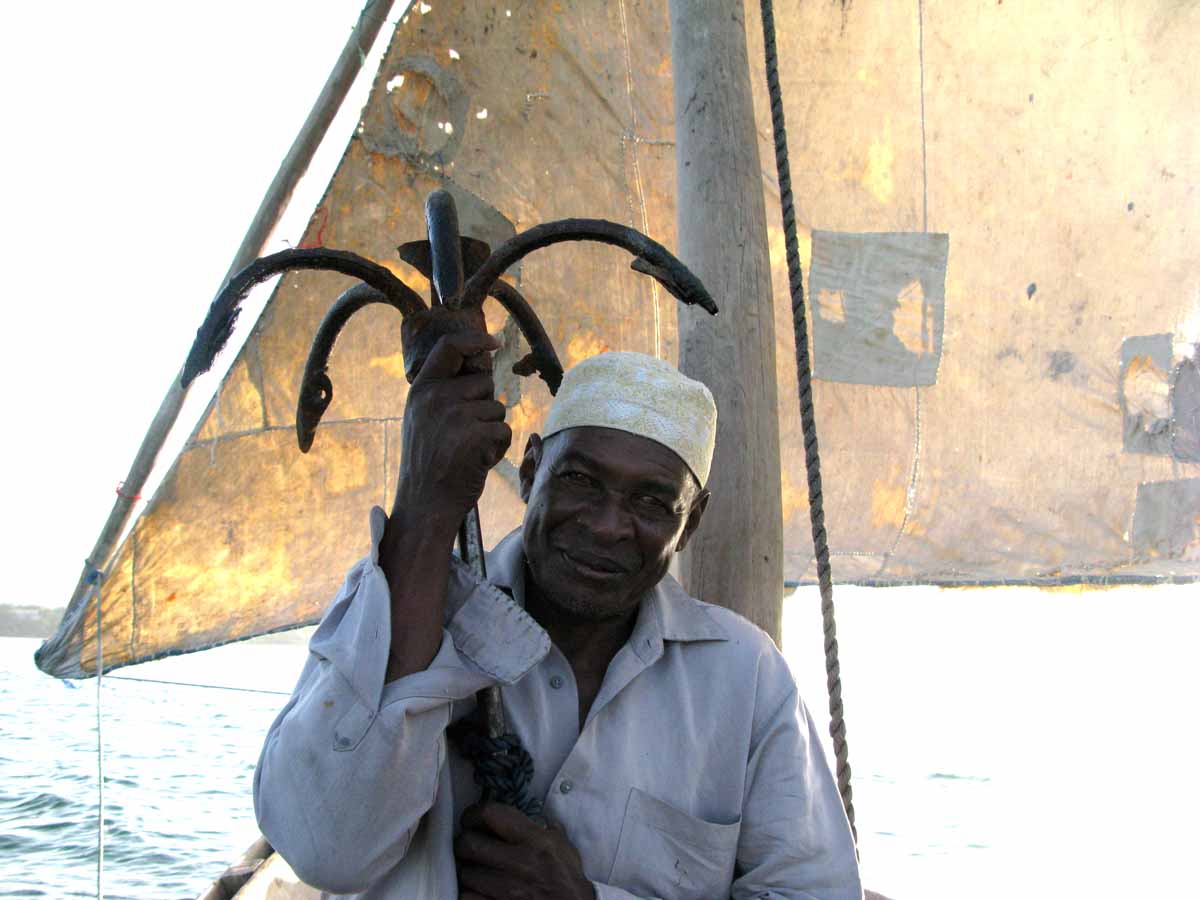 Dhow boatman with anchor.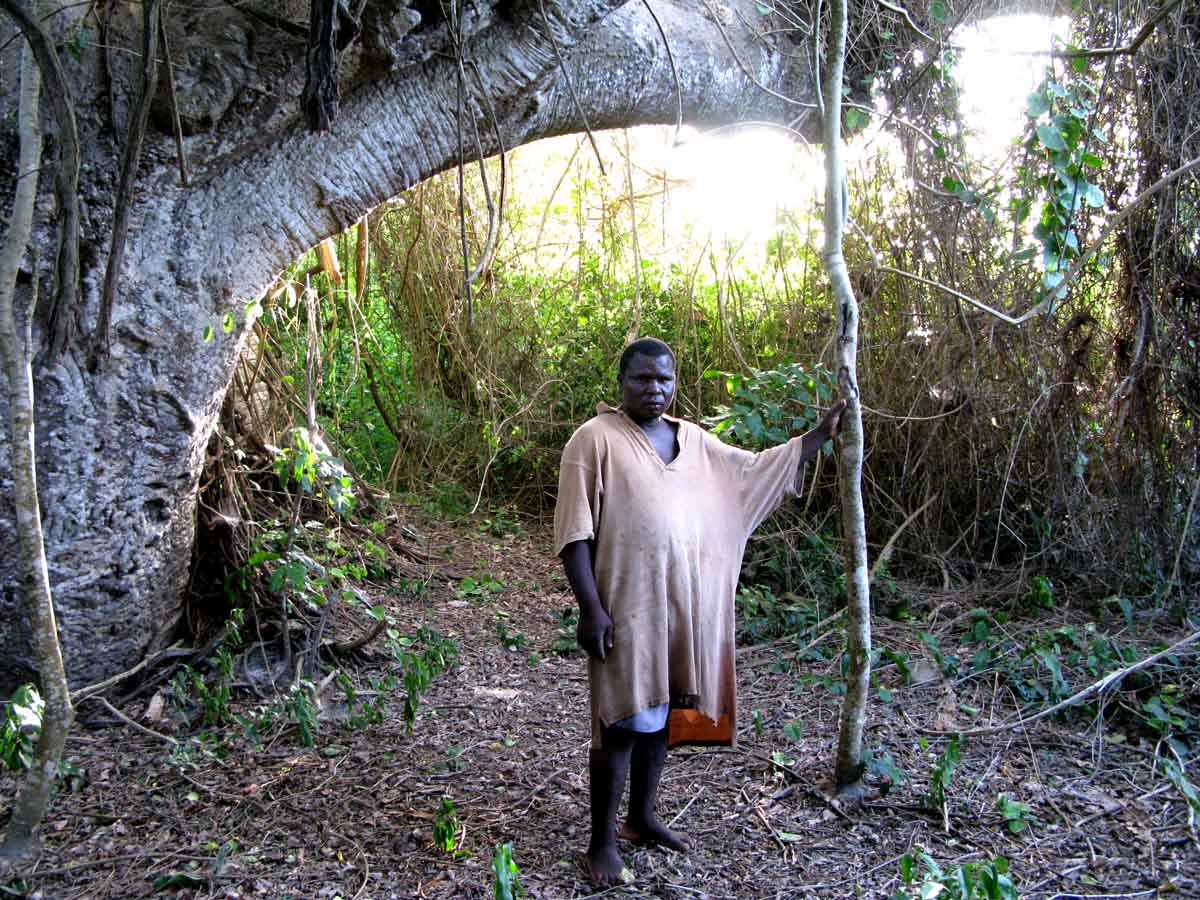 A guide in the forest of Toten island (Island of the Dead) in the Tanga harbor.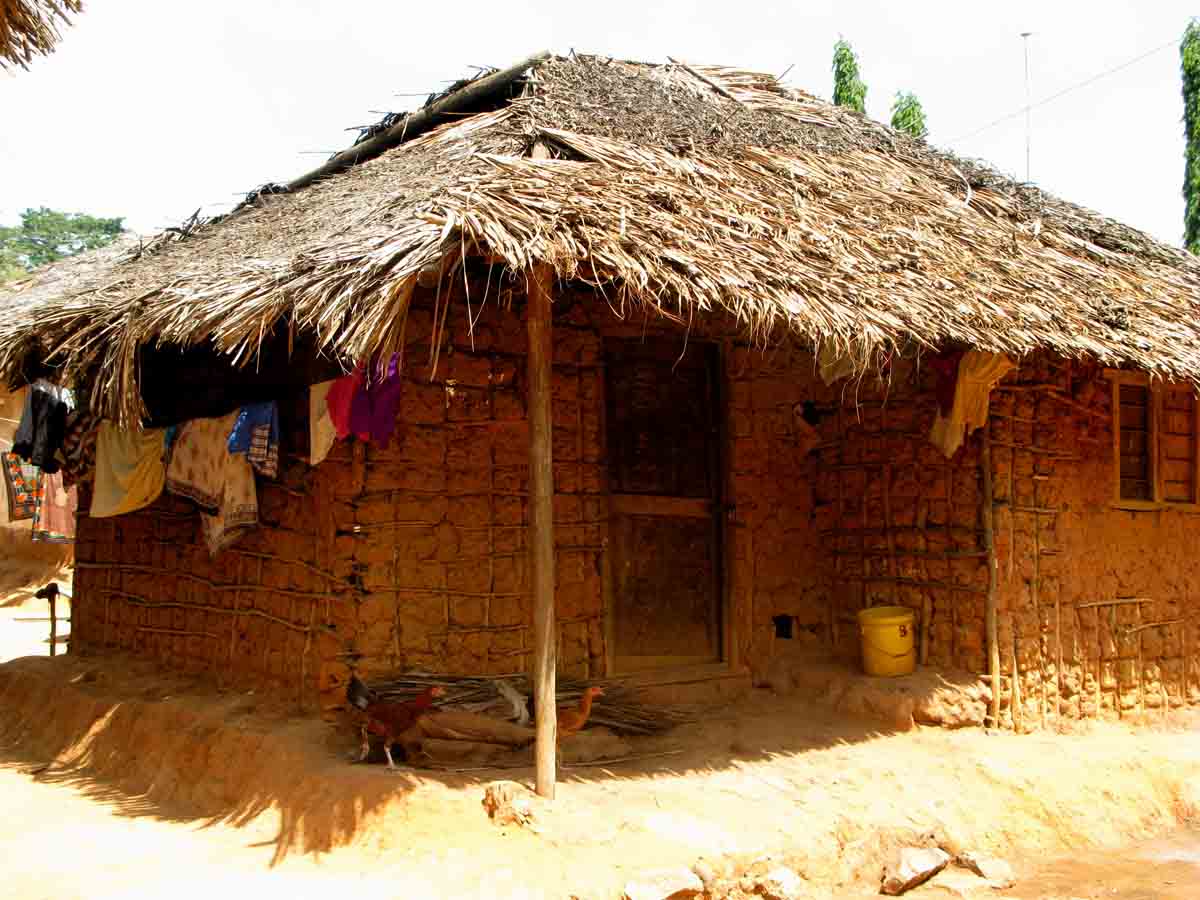 A thatch and reinforced mud house typical of the rural areas around Tanga.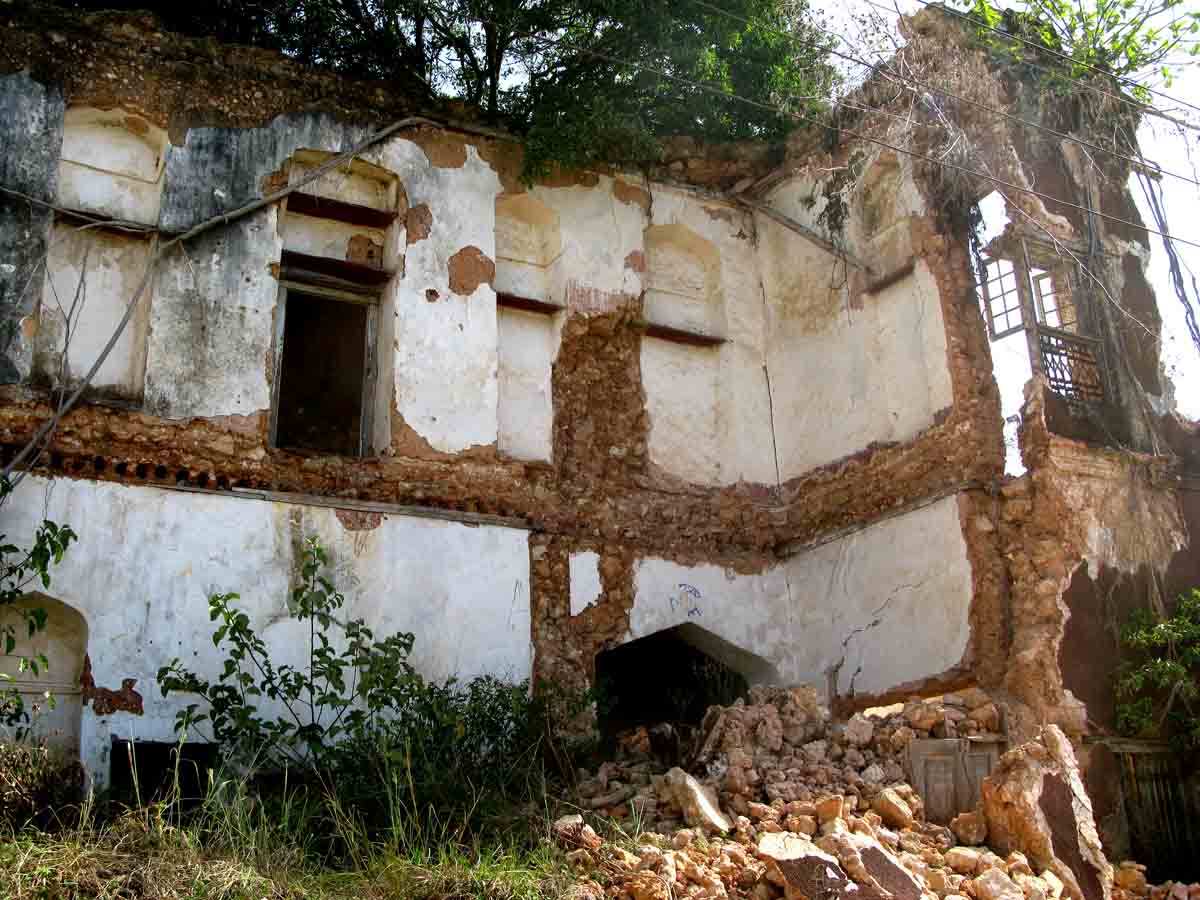 Ruins of an Arab house at Pangani.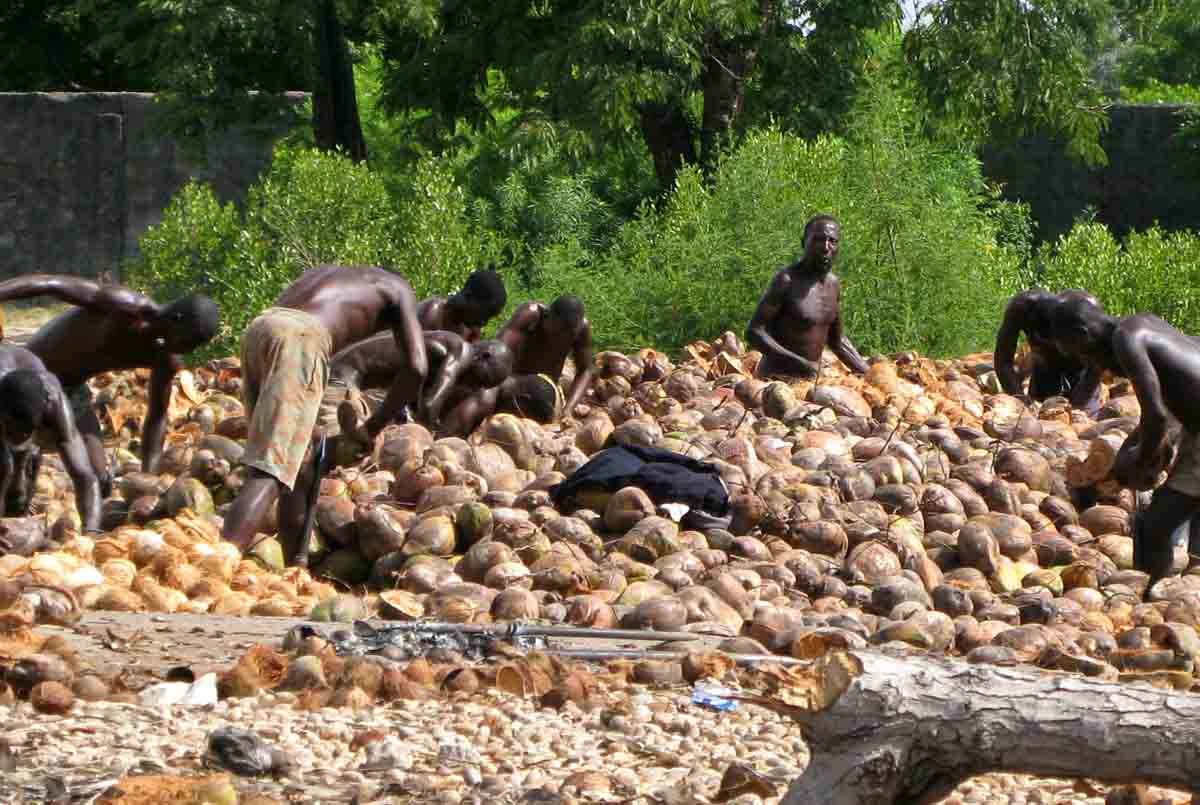 Coconut huskers at Pangani.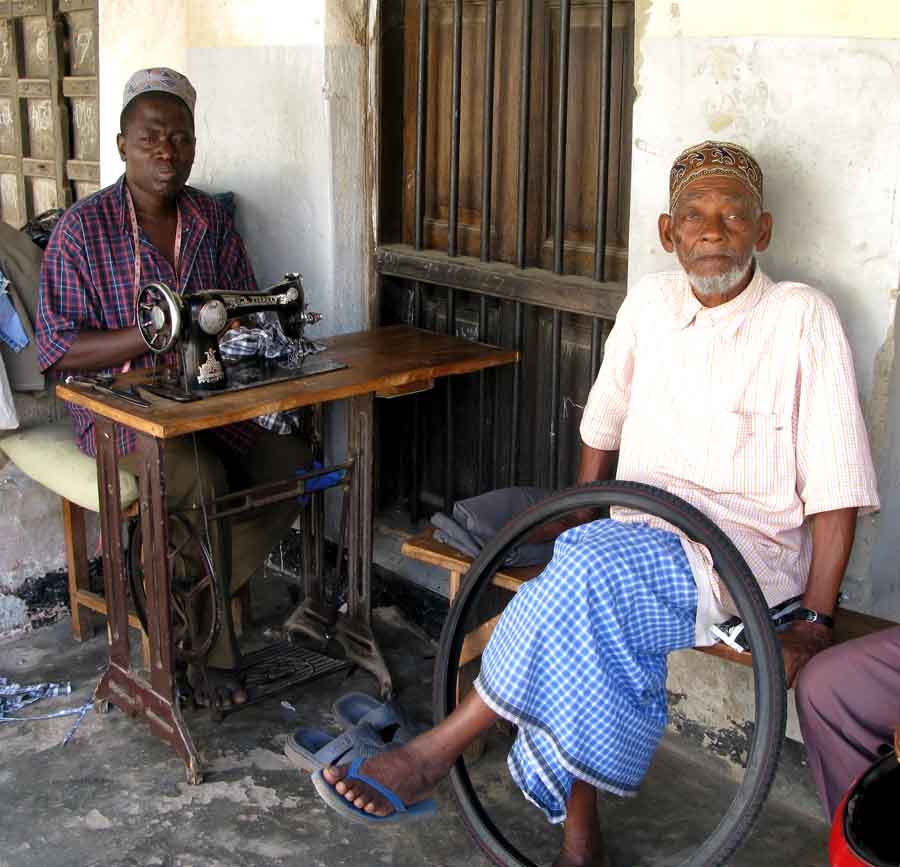 Cottage industry in Pangani.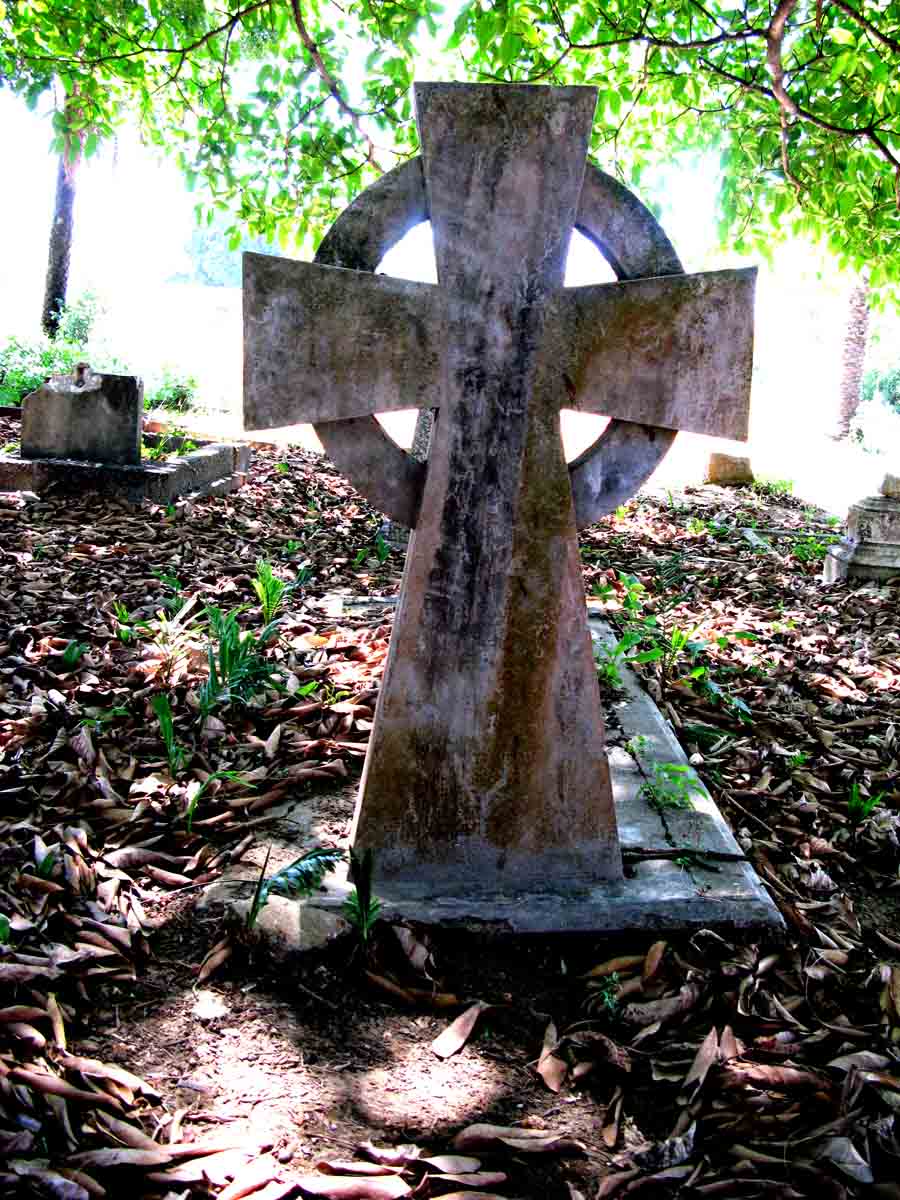 A Christian grave memorial at Tanga.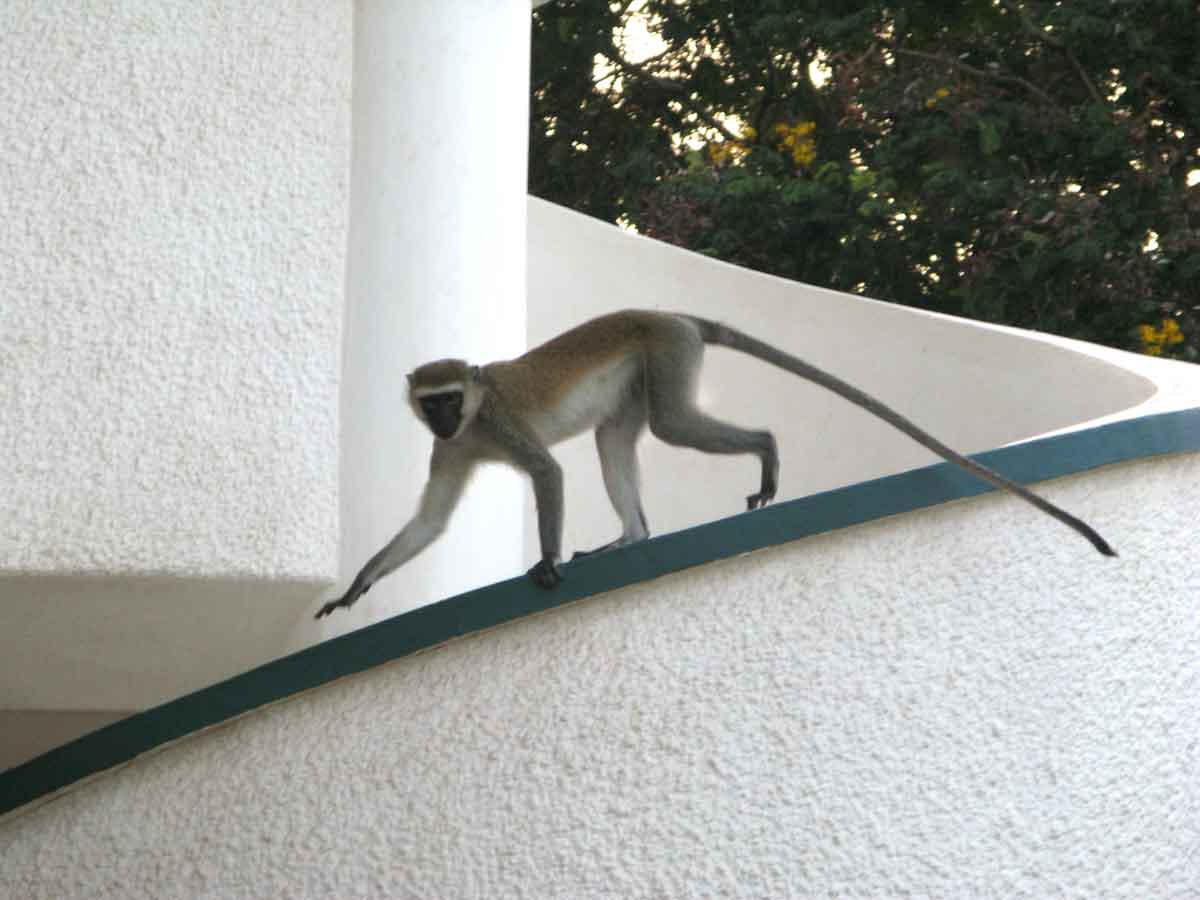 Vervet monkey stalking the hotel grounds: Tanga